OUR HOLIDAY PACKAGE IS UNPARALLELED, OFFERING YOU THE WIDEST RANGE OF CHOICES.
THIS IS THE PERFECT TANZANIA
SAFARI HOLIDAY

FOR YOU!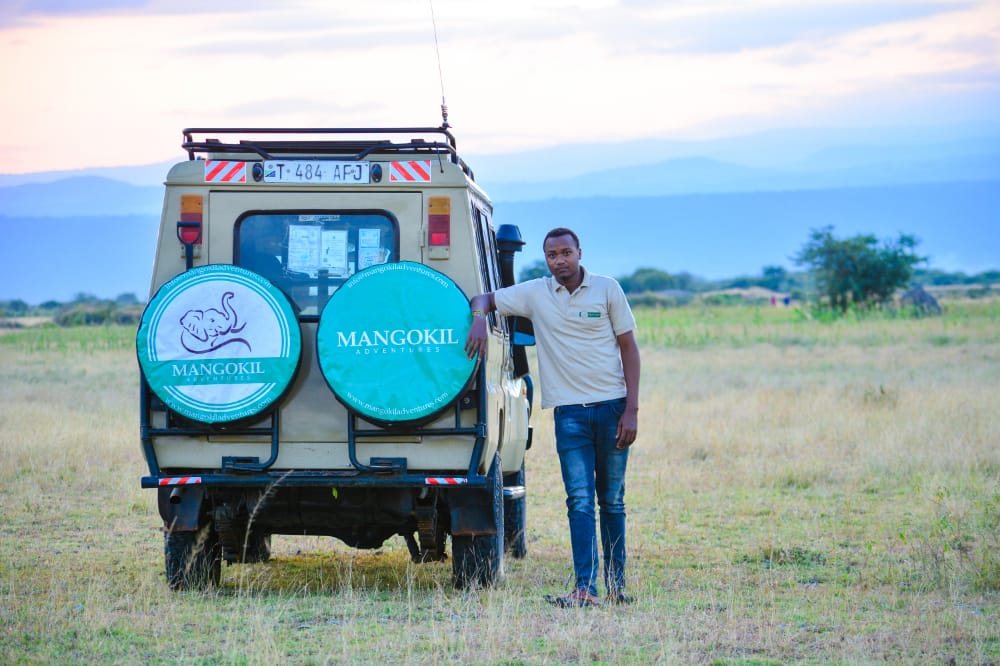 Mangokili Adventures welcomes you to visit Tanzania and experience our part of the continent for the adventure it offers Mangokili Adventures Ltd is a local Tanzanian-owned tour operator specializing in adventure travel in Tanzania.
The company was founded by Erick Makey, the managing director of the Company, who personally started as a cultural tour guide at Arusha, working and learning for more than one year.
Later, with the gathered knowledge, Erick advanced to work as a tour guide for 2 years. This widely accumulated knowledge about culture and wildlife has helped him in putting together a great team that guarantees the highest quality of service and coordination.
What does the word Mangokili mean?
Mangokili is a word that comes from the first latter of some Tanzania national parks which are Manyara, Ngorongoro, and Kilimanjaro although our vision is to become the leading Tanzania Adventures Travel Company that will take you everywhere in Tanzania.
Tanzania Safari Holidays and Tanzania Adventure Tours
We are the true experts when it comes to Tanzania and we arrange lodge and camping safaris as well as Mount Kilimanjaro and Mount Meru climbs. Besides beautiful scenic Tanzania adventure tours and Tanzania safari holidays, we also organize relaxing beach stays on the shores of the Indian Ocean on either Tanzania's mainland or one of the beautiful islands of Zanzibar, Mafia, or Pemba. You can check out some of our itineraries on Safari Bookings and make an online booking with us.
Our guiding principle is to work with each client, family, and group individually. We encourage you to work with us, discussing your interests, style of travel, budget, time frame, and any other factors that would influence your trip to come up with an itinerary best suited to you, your family, or your group. Noting that some have said that travel to Africa is not inexpensive, our tours offer the best value for your money.
We provide 7-seater custom safari vehicles with pop-up roofs ideal for game viewing, sightseeing, and Tanzania adventures. The vehicles are well maintained to provide the maximum level of comfort and safety and are fitted with HF long-range radios for easy communication.
The Safari vehicles are fully equipped with cool-boxes and first aid kits, as well as guide books on wildlife, birds, and plants of East Africa. We know this for a fact! The success of your safari or climb will largely depend on your driver or a guide.
It is because of this that we have a great team of carefully selected driver guides, well trained and experienced, and with a vast knowledge of the wildlife and animal behavior as well as the local fauna and flora.
Our Kilimanjaro guides are all KINAPA trained and licensed and specifically chosen for our upbeat and adaptable personalities. More importantly, we know the importance of acclimatization and will make sure you trek slowly slow, giving you the best chance of summiting the Kilimanjaro mountain.
We are also presented on SafariBookings.com
Looking forward to being of service to you,
Our Tour and Holiday Package is Unparalleled, Offering You the Widest Range of Choices.
Find the Perfect Tanzania Tour & Holiday for you!